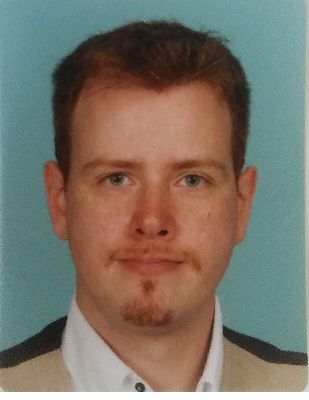 Online
Learning a new language is easy with me!
Jméno
Aljaz Skok
Z
labels.country.slovenia
Žít v
Slovenia
Učí
Angličtiny, Italsky, Francouzsky a Jiné
Zkusenosti
10 Rok/y
Zkušenosti s
Děti
Sazba
Odpoví Do
in days
O mně
I am a very happy but most of all, communicative, open and tolerant person I enjoy telling you about all the secrets of languages and the interesting linguistic tricks that will help you learn better and faster.
Online tutoring is nothing new for me and I am perfectly able to conduct the lessons in a very creative way with a lot of interactive exercises and workshops.
There will be no awkward situations with me if something is not pronounced correctly - we will achieve this with practice.
Besides my other qualification, I also have the TESOL/TEFL - Teaching English as Foreign Language certificate.
Učitelovi Zkušenosti
I am a professor of foreign languages and I have been teaching from the beginning of my career. I started in Slovenia however I have been teaching abroad in European schools in Italy and Great Brittain and have been teaching online individually and great classes in USA, Turkey and China as well.
Styl Lekcí
Only online lessons My lessons are always filled with several activities, they are full of efficient and interesting techniques on how to memorize and learn faster. We always look at exciting audio and video material accompanied by school texts or others, we do a lot of practical exercises and most of all you will be able to see all the material from all around the globe.
labels.view_profile.teaching_materials
PDF File
Documents
Audio files
Presentation slides
labels.view_profile.materials.videos
Flashcard
Articles and news
Test templates and examples
Životopis
Pracovní Zkušnosti
2015 - 2016
A teacher of traditional chinese culture course in NSLI-Y Summer Program Beijing Normal University, Zhuhai
2014 - Present
Online/Offline Mandarin and Chinese Culture Teacher Private Online/Offline Teaching
2014 - Present
English Teacher for primary and middle school students Private
Education
2014 - 2018
Bachelor's - English
2014 - 2018
Bachelor's - Teaching Chinese to Speakers of Other Languages
Certificates
2016
Certificate of Completion Beijing Normal University 5th International Youth Leadership Program
2018
Teacher qualification certificate Ministry of Education of the People's Republic of China
Výhody
labels.frontend.auth.work_with
Začátečnická
Děti
labels.general.level.teenages
Příprava na Test
IELTS
TOEFL
Osobní tag
{{ rating.students.first_name }} {{rating.students.last_name}}
{{rating.created_at}}
{{rating.lessoncount}} Lekce, {{rating.language}}
{{rating.review}}
Učitel Odpovědel: {{rating.replies.reply}}