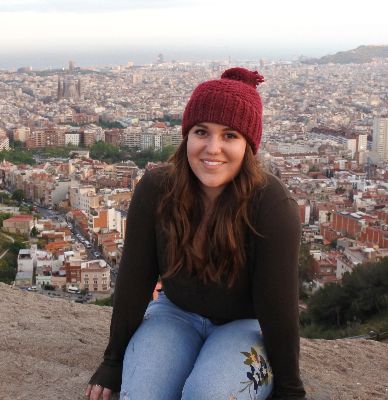 Online
Jméno
Alisha Neal
Z
Spojené státy
Žít v
Prague
Učí
Angličtiny
Zkusenosti
6 Rok/y
Zkušenosti s
Konverzace
Sazba
Odpoví Do
in days
O mně
Native English speaker from the United States. I understand that learning is easiest when the student is having fun so I design my lessons to match my students' interests and personalities. I bring energy and enthusiasm with me to each lesson. I hope to see you soon!

Schedule your lesson today!
Učitelovi Zkušenosti
I have been teaching English for 6 years and have experience with students of all ages and skill levels.

I can help if you need:

- Personalized English lessons (online or in person)
-Conversation practice
-Help preparing for an exam
-Help editing an essay or revising your work
Styl Lekcí
Interactive, relaxed, personalized.
labels.view_profile.teaching_materials
PDF File
Documents
Audio files
Presentation slides
labels.view_profile.materials.videos
Flashcard
Articles and news
Test templates and examples
Životopis
Pracovní Zkušnosti
2015 - 2016
A teacher of traditional chinese culture course in NSLI-Y Summer Program Beijing Normal University, Zhuhai
2014 - Present
Online/Offline Mandarin and Chinese Culture Teacher Private Online/Offline Teaching
2014 - Present
English Teacher for primary and middle school students Private
Education
2014 - 2018
Bachelor's - English
2014 - 2018
Bachelor's - Teaching Chinese to Speakers of Other Languages
Certificates
2016
Certificate of Completion Beijing Normal University 5th International Youth Leadership Program
2018
Teacher qualification certificate Ministry of Education of the People's Republic of China
Výhody
labels.frontend.auth.work_with
Začátečnická
Děti
labels.general.level.teenages
Příprava na Test
IELTS
TOEFL
Osobní tag
{{ rating.students.first_name }} {{rating.students.last_name}}
{{rating.created_at}}
{{rating.lessoncount}} Lekce, {{rating.language}}
{{rating.review}}
Učitel Odpovědel: {{rating.replies.reply}}