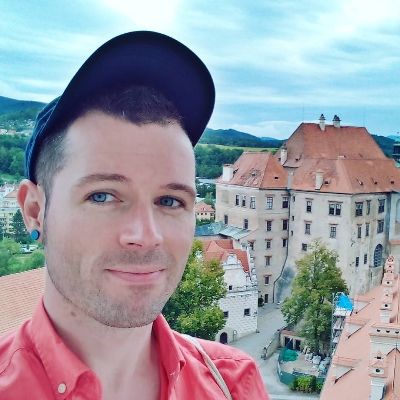 Online
Experienced Native Speaker
Name
Stewart Potter
From
United Kingdom
Living In
Prague
Teaches
English
Experience
12 year/s
Experience with
Exam Preparation
Rate
About Me
Hello, everyone! I'm from Scotland (but with a clear accent!), and have a MA (Hons) degree in languages plus an English-teaching certificate (CELTA). I have taught in various countries, but have been teaching in Prague for the past 5 years. I have experience with all levels, and focus on what the student wants and needs, be it conversation, vocab, grammar, listening etc.
Teacher Experience
I had my first taste of teaching as a language assistant in a high school in France during my studies, an experience I repeated in Spain after graduation. Since then, I've taught in Portugal and Poland for international and national schools, summer schools in the UK, and had been working in an international school in Prague until recently, when I decided to focus on independent teaching.
Lesson Style
I have an upbeat, friendly, energetic style, and students never feel bored with me - I hope!
labels.view_profile.teaching_materials
PDF File
Documents
Audio files
Presentation slides
labels.view_profile.materials.videos
Flashcard
Articles and news
Test templates and examples
Resume
Work Experience
2015 - 2016
A teacher of traditional chinese culture course in NSLI-Y Summer Program Beijing Normal University, Zhuhai
2014 - Present
Online/Offline Mandarin and Chinese Culture Teacher Private Online/Offline Teaching
2014 - Present
English Teacher for primary and middle school students Private
Education
2014 - 2018
Bachelor's - English
2014 - 2018
Bachelor's - Teaching Chinese to Speakers of Other Languages
Certificates
2016
Certificate of Completion Beijing Normal University 5th International Youth Leadership Program
2018
Teacher qualification certificate Ministry of Education of the People's Republic of China
Advantages
labels.frontend.auth.work_with
Beginners
Children
labels.general.level.teenages
Test Preparation
IELTS
TOEFL
Personal Tags
{{ rating.students.first_name }} {{rating.students.last_name}}
{{rating.created_at}}
{{rating.lessoncount}} Lessons, {{rating.language}}
{{rating.review}}
The Teacher Replied: {{rating.replies.reply}}