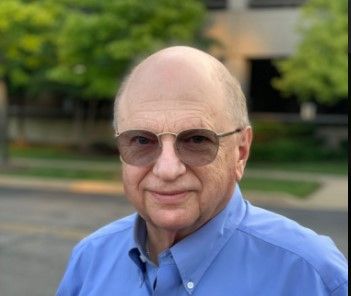 Online
Prepare For Zoom Call, Business Meeting.
Name
John Arnold
From
United States
Living In
Prague
Teaches
English
Experience
0 year/s
Experience with
Business
Rate
About Me
I am a dual citizen USA and Czech. My Czech family fled 1948. I grew up in USA so I don't speak Czech yet though I am learning.

I have 40+ years as with Masters Degree in Civil Engineering but preferred sales and marketing so from 1980 on Owner of Health Insurance Brokerage, Owner Marketing company, US Licensed Real Estate Broker. I currently work domestically in the US and internationally.

I work on high end projects with international investors and Principals. Please visit my Linkedin page John K Arnold https://www.linkedin.com/in/john-k-arnold-8a1a965/ I have done extensive business online since 1999 and on Linkedin since 2009.

My Health Insurance websites including international health insurance were top 1,2,3 of Google organic international health insurance searches for 10 years. Linkedin invited me to one of the first to be able to write articles on Linkedin. I can help you in multiple ways.
Teacher Experience
Not taught English but have prepared for and prepped colleaques and associates for presentations, meetings, events many, many times over the past 40 years.

I have decades of experience as business owner working domestically in the US and Internationally so sharing my experience to limited number of people.

I have found Czech people have interest in US Vintage things so I have been talking on US culture from the 1950s, 60s, 70s, 80s from direct experience. This would help people and businesses interested in that time period.
Lesson Style
I am offering customized assistance for people doing or wanting to do business with US Expats and US Citizens, in particular but also with other English speakers from UK, Australia . I suggest looking at my LinkedIn Page. Send me an email and let's setup a brief introductory Zoom Call at no charge to see if good fit. I am focused on preparing you for a business meeting online or other events with Americans. Rates are custom to need. Will include 1 - 1.5 hour prep and brief prep closer to your call. Estimated rate 1100 CZK - 1500CZK for above prep.
labels.view_profile.teaching_materials
PDF File
Documents
Audio files
Presentation slides
labels.view_profile.materials.videos
Flashcard
Articles and news
Test templates and examples
Resume
Work Experience
2015 - 2016
A teacher of traditional chinese culture course in NSLI-Y Summer Program Beijing Normal University, Zhuhai
2014 - Present
Online/Offline Mandarin and Chinese Culture Teacher Private Online/Offline Teaching
2014 - Present
English Teacher for primary and middle school students Private
Education
2014 - 2018
Bachelor's - English
2014 - 2018
Bachelor's - Teaching Chinese to Speakers of Other Languages
Certificates
2016
Certificate of Completion Beijing Normal University 5th International Youth Leadership Program
2018
Teacher qualification certificate Ministry of Education of the People's Republic of China
Advantages
labels.frontend.auth.work_with
Beginners
Children
labels.general.level.teenages
Test Preparation
IELTS
TOEFL
Personal Tags
{{ rating.students.first_name }} {{rating.students.last_name}}
{{rating.created_at}}
{{rating.lessoncount}} Lessons, {{rating.language}}
{{rating.review}}
The Teacher Replied: {{rating.replies.reply}}