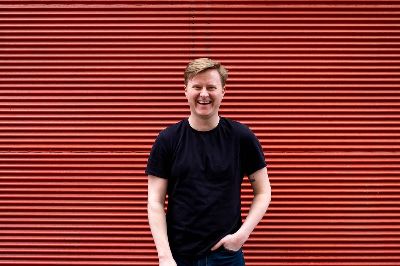 Online
Experienced American ESL Teacher.
Name
Andrew VanWilpe
From
United States
Living In
Prague
Teaches
English
Experience
4 year/s
Experience with
Conversation
Rate
About Me
I am a 28-year-old American man living in Prague, Czech Republic. I have been teaching for 5+ years at language schools and privately. I am a very personable, patient, and enthusiastic teacher.
Teacher Experience
I graduated from the University of Arkansas with a B.A. in International Relations and Communication. During my studies, I attended Corvinus University of Budapest, Hungary, for an academic year. I was introduced to teaching while working as an intern at the U.S. State Department's Public Diplomacy Centre. I travelled around the country leading conversational English clubs and fell in love with teaching.

I made my teaching career official by receiving my TELF and Young Learners TEFL in January 2017 at the Language House Prague. I have been teaching all demographics, backgrounds, and ages since then.

I have successfully prepared three students for new jobs via interview practice and CV consultation and three students for international university admissions. I'm experienced in English language consulting for students in the fields: entertainment, music, acting, IT, financial, development, L&D, HR, education, and psychology.

​
Lesson Style
I strive to create an enjoyable yet practical classroom environment that helps motivate my students to keep up with their language acquisition. I have a very tailored approach to lessons because language learning isn't one-size-fits-all. I believe we all have different types of intelligence (logical-mathematical, linguistic, spatial, musical, bodily-kinesthetic, intrapersonal, interpersonal, and naturalistic intelligence). They can be used to help us learn more effectively. I also purposely use your interests, hobbies, passions and work to make the English language yours. I use a variety of mediums to support your personal needs. I primarily work with adults but am happy to teach children as well! Please reach out to me if you're looking for engaging, helpful, and even entertaining lessons. Looking forward to meeting you!
labels.view_profile.teaching_materials
PDF File
Documents
Audio files
Presentation slides
labels.view_profile.materials.videos
Flashcard
Articles and news
Test templates and examples
Resume
Work Experience
2015 - 2016
A teacher of traditional chinese culture course in NSLI-Y Summer Program Beijing Normal University, Zhuhai
2014 - Present
Online/Offline Mandarin and Chinese Culture Teacher Private Online/Offline Teaching
2014 - Present
English Teacher for primary and middle school students Private
Education
2014 - 2018
Bachelor's - English
2014 - 2018
Bachelor's - Teaching Chinese to Speakers of Other Languages
Certificates
2016
Certificate of Completion Beijing Normal University 5th International Youth Leadership Program
2018
Teacher qualification certificate Ministry of Education of the People's Republic of China
Advantages
labels.frontend.auth.work_with
Beginners
Children
labels.general.level.teenages
Test Preparation
IELTS
TOEFL
Personal Tags
{{ rating.students.first_name }} {{rating.students.last_name}}
{{rating.created_at}}
{{rating.lessoncount}} Lessons, {{rating.language}}
{{rating.review}}
The Teacher Replied: {{rating.replies.reply}}