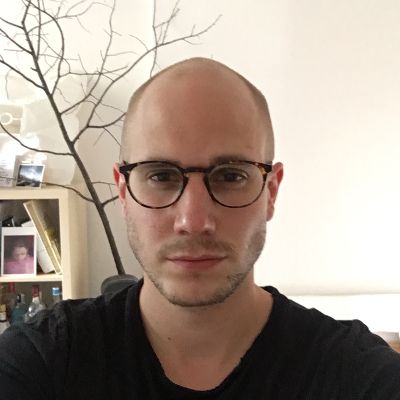 Online
English conversation practice
Name
Mgr. Martin Janas
From
Czech Republic
Living In
Prague
Teaches
English
Experience
4 year/s
Experience with
Conversation
Rate
About Me
I speak english like a native speaker with the added bonus of being able to switch to czech. You can learn conversation with me and if something is unclear, I can always explain it in czech.

///

Mluvím anglicky jako rodilý mluvčí s tou výhodou, že můžeme v případě nejasností přepnout do češtiny. Můžete se se mnou učit formou anglické konverzace a pokud by se něco nezdálo, můžeme si to vysvětlit i česky.
Teacher Experience
I am a czech speaker who speaks english on a native level.

I went to study and live in the USA when I was 16, where I attended highschool and at the end of the year completed a TOEFL test. The beginning was difficult, but I knew I can speak english once I started having dreams in this langauge:)

I have very good conversational skills, as I am in regular contact with many expats living in Prague, I have worked for USA based companies and I also taught photography classes in english for foreigners.

I consider english my second mother-langauge and I can offer the same level of conversation as a native speaker, with the bonus of being able to switch to czech when something is not clear.

///

Jsem čech, který umí anglicky jako by to byl můj rodný jazyk.

V 16ti letech jsem jel na rok studovat do USA, kde jsem chodil na střední školu a na konci roku úspěšně složil TOEFL test. Začátky byly těžké, ale jakmile se mi začaly zdát sny v angličtině, věděl jsem, že jazyk jsem se naučil:)

Mám velmi dobré konverzační schopnosti v angličtině, jelikož jsem pravidelně v kontaktu s mnoha expaty žijícími v Praze. Pracoval jsem také pro společnosti se sídlem v USA a učil lekce fotografie v angličtině pro cizince.

Angličtinu považuji za můj druhý rodný jazyk a mohu nabídnout stejnou úroveň konverzace jako rodilý mluvčí. Bonusem pak je, že pokud je něco nejasné, můžeme si to vysvětlit i česky.
Lesson Style
Conversation on any topic chosen by the student. For more specific topics I prepare the theme and vocabulary before the lesson. /// Anglická konverzace na jakékoliv téma zadané studentem. V případě specifičtějších témat si předem připravuji slovíčka týkající se tématu.
labels.view_profile.teaching_materials
PDF File
Documents
Audio files
Presentation slides
labels.view_profile.materials.videos
Flashcard
Articles and news
Test templates and examples
Resume
Work Experience
2015 - 2016
A teacher of traditional chinese culture course in NSLI-Y Summer Program Beijing Normal University, Zhuhai
2014 - Present
Online/Offline Mandarin and Chinese Culture Teacher Private Online/Offline Teaching
2014 - Present
English Teacher for primary and middle school students Private
Education
2014 - 2018
Bachelor's - English
2014 - 2018
Bachelor's - Teaching Chinese to Speakers of Other Languages
Certificates
2016
Certificate of Completion Beijing Normal University 5th International Youth Leadership Program
2018
Teacher qualification certificate Ministry of Education of the People's Republic of China
Advantages
labels.frontend.auth.work_with
Beginners
Children
labels.general.level.teenages
Test Preparation
IELTS
TOEFL
Personal Tags
{{ rating.students.first_name }} {{rating.students.last_name}}
{{rating.created_at}}
{{rating.lessoncount}} Lessons, {{rating.language}}
{{rating.review}}
The Teacher Replied: {{rating.replies.reply}}