NOTICE.
THESE TERMS AND CONDITIONS APPLY TO ANYONE ACCESSING THIS SITE. IF YOU DO NOT WISH TO ABIDE BY THESE RULES AND REGULATIONS, PLEASE LEAVE NOW. BY ACCESSING THIS SITE AND ANY PAGES OF THE SITE OR ANY OTHER CONTENT THAT MAY APPEAR HEREIN, YOU AGREE TO BE BOUND BY THE TERMS AND CONDITIONS THAT ARE PUBLISHED ON THIS PAGE FROM TIME TO TIME. IF YOU DO NOT AGREE TO THE TERMS AND CONDITIONS BELOW, DO NOT ACCESS THIS SITE, OR ANY PAGES OF THE SITE OR ANY CONTENT.
THESE TERMS AND CONDITIONS MAY, FROM TIME TO TIME, CHANGE. THESE CHANGES ARE AT OUR DISCRETION. PLEASE VISIT THE TERMS AND CONDITIONS FROM TIME TO TIME TO REASSESS WHETHER YOU AGREE WITH THE SITE'S CURRENT TERMS.
Within the below Terms and Conditions of Access (the Terms), the following naming conventions have been used: Teacher Creature refers to teacher-creature.cz; teacher-creature.com or any other domain name used by this site; the owner of the site, or "us" "our" or any other personal possessive relating to the site or its contents. 'User' or 'you' refers to any person who accesses the site for any reason.
COPYRIGHT Š TEACHER CREATURE, ALL RIGHTS RESERVED.
Copyright in the pages and in the screens displaying the pages, and in the information and material therein and in their arrangement, is owned by Teacher Creature or respective copyright holders.
Trademarks appear on this site by way of reference only and all trademarks and all associated intellectual property rights remains with the trademark or property holders.
The viewing, printing or downloading of any material (content of any kind) from this site is a revocable non-exclusive license.
1. Term and Termination.
This Agreement will take effect at the time the User begins using this Site (thereby indicating acceptance of ALL Terms). Teacher Creature reserves, at any time, the right to deny you or any User access to the Site or any portion thereof, and to terminate or alter this Agreement or any portion thereof at any time at our sole discretion.
2. LINKS
TEACHER CREATURE CONTAINS LINKS TO OTHER WEB SITES OPERATED OR PRESENTED BY THIRD PARTIES. TEACHER CREATURE HEREBY DISCLAIMS LIABILITY FOR: ANY MATERIALS, INFORMATION, PRODUCTS OR SERVICES POSTED OR PRESENTED AT ANY OF THE 3RD PARTY SITES LINKED VIA TEACHER CREATURE. BY CREATING LINKS TO A 3RD PARTY WEB SITE, TEACHER CREATURE MAY BE PERCIEVED TO ENDORSE OR RECOMMEND PRODUCTS OR SERVICES OFFERED OR INFORMATION CONTAINED AT THAT 3RD PARTY SITE, BUT WE HEREBY EXPRESSLY DISCLAIM ANY RESPONSIBILITY FOR ANY CONSEQUENCES OF ANY ACTION TAKEN BY ANY USER ON THE BASIS OF ANY LINK, NOR IS TEACHER CREATURE LIABLE FOR ANY FAILURE OF PRODUCTS, INFORMATION OR SERVICES OFFERED OR ADVERTISED AT THOSE SITES. 3RD PARTY SITES MAY HAVE A PRIVACY AND OR SECURITY POLICIES DIFFERENT FROM THAT OF TEACHER CREATURE.
Please always read the terms and conditions of use of any site you use.
3. NO WARRANTY.
ALL INFORMATION, CONTENT AND MATERIALS CONTAINED IN THIS SITE, SUCH AS TEXT, GRAPHICS, LINKS OR OTHER ITEMS, ARE PROVIDED "AS IS", OR "AS AVAILABLE". TEACHER CREATURE DOES NOT WARRANT THE ACCURACY, ADEQUACY OR COMPLETENESS OF ANY CONTENT INFORMATION, MATERIALS ETC. AND EXPRESSLY DISCLAIMS LIABILITY FOR ERRORS OR OMISSIONS IN SUCH. NO WARRANTY OF ANY KIND, IMPLIED, EXPRESSED OR STATUTORY INCLUDING BUT NOT LIMITED TO THE WARRANTIES OF NON-INFRINGEMENT OF THIRD PARTY RIGHTS, TITLE, MERCHANTABILITY, FITNESS FOR A PARTICULAR PURPOSE AND FREEDOM FROM COMPUTER VIRUS, IS GIVEN IN CONJUNCTION WITH ANY INFORMATION OR MATERIALS, ETC.
Teacher Creature will attempt, at all times, to provide full and accurate information and strive to maintain the site and all its components in proper order.
4. LIMITATION OF LIABILITY.
IN NO EVENT WILL TEACHER CREATURE BE LIABLE FOR ANY KIND OF DAMAGES, WITHOUT LIMITATION, INCLUDING DIRECT OR INDIRECT, SPECIAL, INCIDENTAL, OR CONSEQUENTIAL DAMAGES, LOSSES OR EXPENSES ARISING IN CONNECTION WITH THIS SITE OR ANY LINKED SITE OR USE THEREOF OR INABILITY TO USE BY ANY PARTY, OR IN CONNECTION WITH ANY FAILURE OF PERFORMANCE, ERROR, OMISSION, INTERRUPTION, DEFECT, DELAY IN OPERATION OR TRANSMISSION, COMPUTER VIRUS OR LINE OR SYSTEM FAILURE, EVEN IF TEACHER CREATURE, OR ANY REPRESENTATIVES THEREOF, ARE ADVISED OF THE POSSIBILITY OF SUCH DAMAGES, LOSSES OR EXPENSES.
5. AVAILABILITY
TEACHER CREATURE IS NOT INTENDED TO BE DISTRIBUTED TO, OR USED BY, ANY PERSONS OR ENTITIES IN ANY JURISDICTION OR COUNTRY WHERE SUCH DISTRIBUTION OR USE WOULD BE CONTRARY TO LOCAL LAW OR ANY LOCAL REGULATIONS.
6. Events Beyond Teacher Creature's Control.
Teacher Creature will not be held responsible for losses resulting from any cause over which it does not have direct control, including potential causes such as, telephone or other interconnection problems, theft, operator errors, failure of electronic or mechanical equipment or communication lines, computer viruses, unauthorised access, severe weather, earthquakes, or other natural disasters, strikes or other labour problems, governmental restrictions or wars.
7. DISCLAIMER
TO THE FULLEST EXTENT PERMITTED BY LAW, TEACHER CREATURE IS PROVIDING THIS WEB SITE AND ITS CONTENTS "AS IS" AND MAKES NO (AND EXPRESSLY DISCLAIMS ALL) REPRESENTATIONS OR WARRANTIES OF ANY KIND, EXPRESS OR IMPLIED, WITH RESPECT TO THIS WEB SITE OR THE INFORMATION, CONTENT, MATERIALS OR PRODUCTS INCLUDED IN THIS SITE INCLUDING, WITHOUT LIMITATION, WARRANTIES OF MERCHANTABILITY AND FITNESS FOR A PARTICULAR PURPOSE. IN ADDITION, TEACHER CREATURE DOES NOT REPRESENT OR WARRANT THAT ANY INFORMATION ACCESSIBLE VIA THIS WEB SITE IS ACCURATE, COMPLETE OR CURRENT. ALL INFORMATION IS SUBJECT TO CHANGE WITHOUT PRIOR NOTICE AS ARE ANY LEGAL NOTICES, INCLUDING THESE TERMS
8. Confidentiality on Internet
Although use of the Internet is solely at the users risk, and is subject to all applicable local, state, national, and international laws and regulations, Teacher Creature has endeavoured to create a secure and reliable Site.
The confidentiality of any communication or material transmitted to or from this Site over the Internet cannot be guaranteed. Accordingly, Teacher Creature and its affiliates are not responsible for the security of any information transmitted via the Internet, the accuracy of any information contained on the Site, or for the consequences of your reliance on any such information. You assume sole and complete risk for using the Internet.
8.1 Privacy
We will treat all your private data with the greatest respect and endeavour to store and deal with it appropriately at all times.
Information including your mailing addresses, e-mail address and phone numbers, may be logged in our databases for further reference.
Teacher Creature has no access to your payment card details as payments will be processed by independent 3rd parties, e.g PayPal. We will take the necessary measures to protect your payment card information, during and after any transactions that may occur.
Some sharing of personal data must take place in order for any necessary payment processes to be completed. (e.g. the payment processor may need to cross check your details in order to establish your identity and authorize the payment.)
In summary, our policy on your personal data is that it will be:
a. Fairly and lawfully processed at all times.
b. Processed for purposes relevant to your particular order, request, or similar.
c. The data is adequate, relevant and not excessive.
d. Accurate.
e. Although we will keep the information in order to deal with customers and users as individuals, we will not keep data for excessively long periods.
f. All data is processed in accordance with the data subjects' rights.
g. The information will be stored and handled with a high level of security.
The type of information we may hold includes but is not limited to:
Name; Date of Birth; e-mail address and other relevant information.
All information gathered from users will be deleted upon users action to delete his/her account or upon users request of account deletion except for the logs and activities made by the user while on the platform.
We may also track usage of our site, but only on an aggregate basis: e.g. we can tell via our server logs how many people viewed our main page, or what search terms were most popular, but no associated personal information (e.g. the name of the person who performed the search) is available from the server logs.
Teacher Creature promises that it will not publicly disclose any personal or business information of either our site's customers or users unless under compulsion of law, such as a subpoena.
9. INDEMNITY
TO THE FULLEST EXTENT ALLOWED BY LAW YOU AGREE TO INDEMNIFY TEACHER CREATURE, ITS PARENT COMPANY AND ANY DIRECTORS, WORKERS AGENTS AND ASSOCIATES FROM ACTION, LIABILITY, LOSS, CLAIM OR EXPENSE RELATED TO USE OF THIS SITE OR VIOLATION OF THIS AGREEMENT.
If you do not agree with the terms and conditions of using this site you have no right to use any information, services (reading the forums, for example) or to stay on the site.
Any and all transactions through Teacher Creature are subject to this and any other terms posted on this or 3rd party sites. Sales through 3rd parties are subject to these Terms and any other Conditions of use of Teacher Creature and the terms and conditions of the 3rd party.
From time to time Teacher Creature may make alterations to the Terms, and other legal documentation contained on the site. Please review any legal documents that may be of interest to you before using Teacher Creature or its products or services. Furthermore any additional legal agreements between Teacher Creature and any other parties may not, at Teacher Creature's sole discretion, take precedence over any legal documentation published on this site from time to time, regardless of whether or not any other party have confirmation, either verbal or written of such precedence.
10. Survival
At the discretion of Teacher Creature, in the event that any part of this agreement is rendered null and void, for any reason, only that particular component is void. The remaining terms and conditions may still be applicable.
11. Dispute and resolution
Any legal dispute arising from the use of Teacher Creature may be conducted under Czech Law, OR the law of any country on which Teacher Creature's pages are physically hosted on a server, OR the law of the country in which the domain names are registered at Teacher Creature's sole discretion.
Teacher Creature Operates in the Czech Republic under a business license at.
21 Masna
110 00 Praha 1
Why Hire A Teacher Directly?

You Don't Need To Travel To A Far-Away School
Most teachers will travel to your home or office. Or you can choose to meet in a cafe. Or even simpler, meet online using free video software like Skype or Zoom.

You Pay 20-50% Less Than What Language Schools And Agencies Charge
When you go to a language school for English lessons you're also paying for their rent, staff and advertising. But when you hire a teacher directly you can be certain you're paying the lowest cost because the only person to pay is the teacher — Teacher Creature teachers keep 100% of the money they make.

You Learn Faster With A Private Teacher
When it's just you and the teacher you don't have to share your time with anyone else. Maximum attention means maximum speaking time which means maximum results. Plus, with the money you save, you can pay for. more lessons and improve even faster!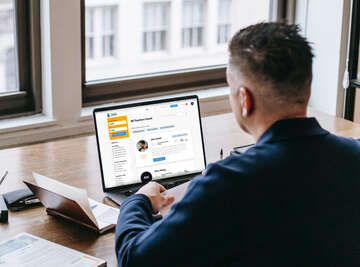 Search for an English Teacher
Or German, or Spanish, or French, or Russian...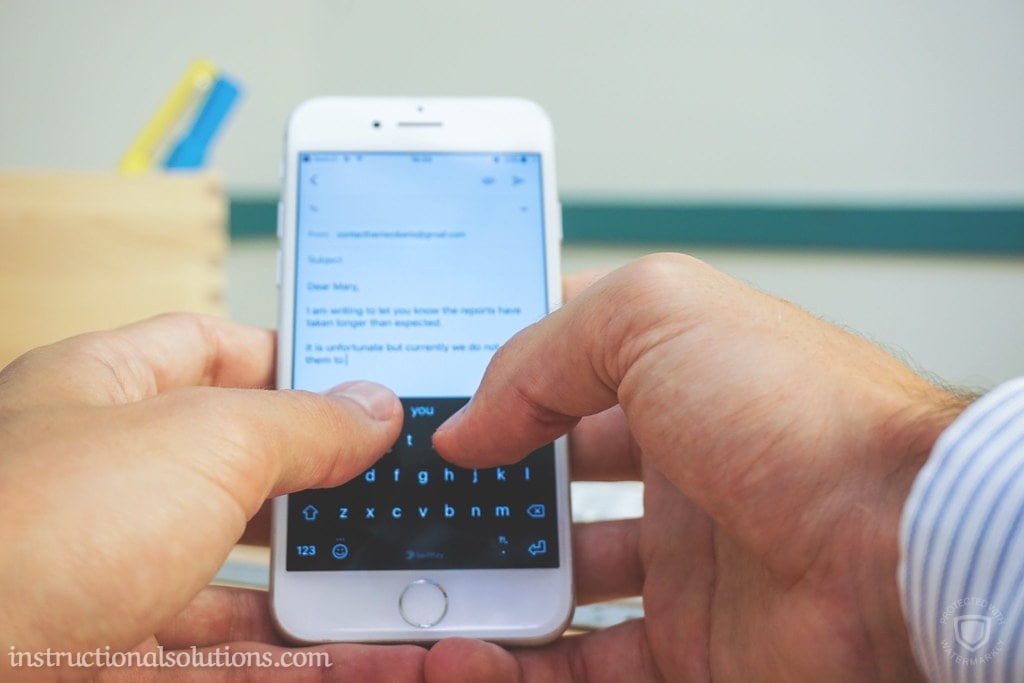 Message a teacher
Introduce yourself. Ask questions. Schedule a lesson.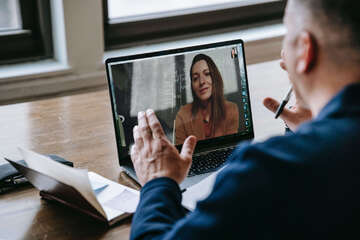 Meet your teacher for private, 1-1 lessons. Finally master English!
You can either meet in-person (in Prague) or online. Teacher Creature does not charge students a fee and is free to use.
Find a Native Speaker
Wherever You Live in the World.
Now you can meet Americans, Brits, Aussies anywhere in the world with just your phone or laptop and an internet connection.