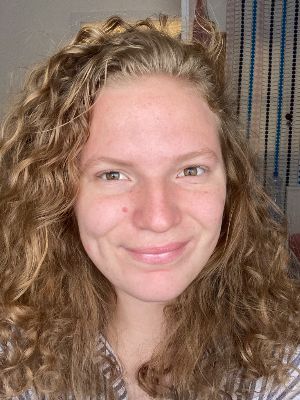 Online
Improve your English conversations
Name
Tereza Hoblik
From
United States
Living In
Prague
Teaches
English
Experience
2 year/s
Experience with
Conversation
Rate
About Me
Hi, my name is Tereza and I'm from California. I love to teach and have a passion for seeing my students improve their language skills with each lesson!
Teacher Experience
I have taught at a Kumon learning center in Prague as well as private lessons with individuals.
Lesson Style
I offer conversational English lessons, depending on the student's preferences and needs. Whether it be of business, medical, or casual nature, I'm who you want. My lessons are typically low-stress language immersive conversations that really help the student work through any difficulties they may have expressing themselves or their ideas. As a language learner myself, I understand how frustrating this can be. I work on expanding students' vocabulary, improving pronunciation, and building confidence in grammar structures.
labels.view_profile.teaching_materials
PDF File
Documents
Audio files
Presentation slides
labels.view_profile.materials.videos
Flashcard
Articles and news
Test templates and examples
Resume
Work Experience
2015 - 2016
A teacher of traditional chinese culture course in NSLI-Y Summer Program Beijing Normal University, Zhuhai
2014 - Present
Online/Offline Mandarin and Chinese Culture Teacher Private Online/Offline Teaching
2014 - Present
English Teacher for primary and middle school students Private
Education
2014 - 2018
Bachelor's - English
2014 - 2018
Bachelor's - Teaching Chinese to Speakers of Other Languages
Certificates
2016
Certificate of Completion Beijing Normal University 5th International Youth Leadership Program
2018
Teacher qualification certificate Ministry of Education of the People's Republic of China
Advantages
labels.frontend.auth.work_with
Beginners
Children
labels.general.level.teenages
Test Preparation
IELTS
TOEFL
Personal Tags
{{ rating.students.first_name }} {{rating.students.last_name}}
{{rating.created_at}}
{{rating.lessoncount}} Lessons, {{rating.language}}
{{rating.review}}
The Teacher Replied: {{rating.replies.reply}}