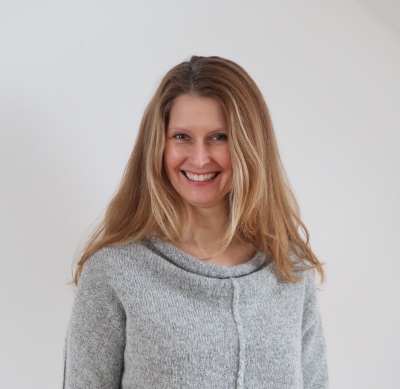 Online
A few openings for afternoon lessons!
Name
Cheryl Drabova
From
United States
Living In
Prague
Teaches
English
Experience
33 year/s
Experience with
Business
Rate
Responds in
less than 6 hours
About Me
Hello! My name is Cheryl and I'm a TEFL certified native English speaking teacher from Chicago. I have been teaching and tutoring children and adults on and off for 30 years now and full-time the last 3 years.

In addition to my TEFL certificate and teaching experience, I hold a BBA (Bachelor's of Business Administration) with a concentration in Marketing. I ran my own company for 17 years, and worked in business for several years before that. I've recently returned to teaching and tutoring, which was the best and most meaningful decision ever!

I enjoy movies, playing piano, the mountains, travel and time with friends.

Lessons are offered online.

Price:

600 CZK/60
Teacher Experience
I'm TEFL certified and since 1990 I've been teaching English to both children and adults throughout my university studies and on the side of my full-time job. I owned and operated my own TEFL training course for 17 years in Prague. After Covid struck, I sold the company and started teaching full-time. That was in July 2020 and since then I've been teaching English full-time. I absolutely love it! Helping people is a passion of mine and it's so rewarding to see a students progress while learning the most important language.

I have experience teaching adults Business English, Exam Preparation, Grammar, and Conversation. I also have experience teaching children from ages 2-16. I was also a substitute teacher at an international school for grades 1-5 teaching all subjects in English.

Currently, I'm a part-time preschool teacher at Le Lycee Francais de Prague. During my afternoons I teach private lessons with adults and children.
Lesson Style
My lessons are student centered with the aim of making learning fun. I provide a relaxed environment and am here to help you feel confident when learning. I'm a very empathetic and understanding person so my students feel comfortable during the lessons. Let's get started! cheryldrabova@gmail.com
labels.view_profile.teaching_materials
PDF File
Documents
Audio files
Presentation slides
labels.view_profile.materials.videos
Flashcard
Articles and news
Test templates and examples
Resume
Work Experience
2015 - 2016
A teacher of traditional chinese culture course in NSLI-Y Summer Program Beijing Normal University, Zhuhai
2014 - Present
Online/Offline Mandarin and Chinese Culture Teacher Private Online/Offline Teaching
2014 - Present
English Teacher for primary and middle school students Private
Education
2014 - 2018
Bachelor's - English
2014 - 2018
Bachelor's - Teaching Chinese to Speakers of Other Languages
Certificates
2016
Certificate of Completion Beijing Normal University 5th International Youth Leadership Program
2018
Teacher qualification certificate Ministry of Education of the People's Republic of China
Advantages
labels.frontend.auth.work_with
Beginners
Children
labels.general.level.teenages
Test Preparation
IELTS
TOEFL
Personal Tags
{{ rating.students.first_name }} {{rating.students.last_name}}
{{rating.created_at}}
{{rating.lessoncount}} Lessons, {{rating.language}}
{{rating.review}}
The Teacher Replied: {{rating.replies.reply}}