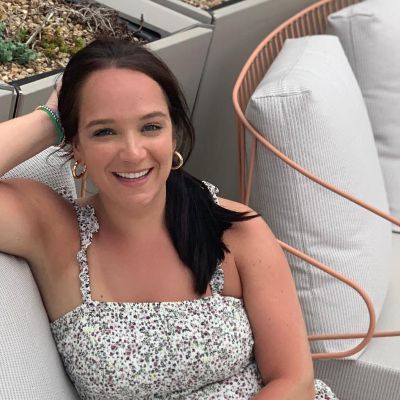 Online
Patience, Compassion, Love to Learn
Name
Sadie
From
United States
Living In
Prague
Teaches
English
Experience
2 year/s
Experience with
Children
Rate
About Me
I am from Chicago, IL. I recently just moved to Prague to teach English aboard. I work at the American Academy during the day and teach private lessons in the afternoon. When I have free time, love to read, watch Netflix, and Facetime my family back home.
Teacher Experience
Hello. My name is Sadie and this will be my third year teaching. I am a certified elementary and special education teacher in the United States. I recently just got my TEFL world wide certification. I am certified to teach both adults and children, however I have the most experience with kids ranging from 6 to 17.
Lesson Style
I truly believe that students work best when they are fully engaged. I tailor my lessons to the individual's needs and interests. I do not follow a stringent approach as I understand that everyone learns at their own pace. I also enjoy incorporating the students interests into my lesson.
labels.view_profile.teaching_materials
PDF File
Documents
Audio files
Presentation slides
labels.view_profile.materials.videos
Flashcard
Articles and news
Test templates and examples
Resume
Work Experience
2015 - 2016
A teacher of traditional chinese culture course in NSLI-Y Summer Program Beijing Normal University, Zhuhai
2014 - Present
Online/Offline Mandarin and Chinese Culture Teacher Private Online/Offline Teaching
2014 - Present
English Teacher for primary and middle school students Private
Education
2014 - 2018
Bachelor's - English
2014 - 2018
Bachelor's - Teaching Chinese to Speakers of Other Languages
Certificates
2016
Certificate of Completion Beijing Normal University 5th International Youth Leadership Program
2018
Teacher qualification certificate Ministry of Education of the People's Republic of China
Advantages
labels.frontend.auth.work_with
Beginners
Children
labels.general.level.teenages
Test Preparation
IELTS
TOEFL
Personal Tags
{{ rating.students.first_name }} {{rating.students.last_name}}
{{rating.created_at}}
{{rating.lessoncount}} Lessons, {{rating.language}}
{{rating.review}}
The Teacher Replied: {{rating.replies.reply}}