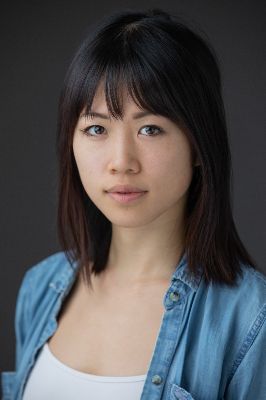 Online
Name
Candice Lam
From
Canada
Living In
Prague
Teaches
English
Experience
12 year/s
Experience with
Conversation
Rate
Responds in
in days
About Me
I am certified with TEFL and have a bachelors degree in Psychology and Human Biology. I am a very game based teacher as I believe play is the best way to learn. On my free time I do theatre acting, in which I try to use drama based activities when I teach. I aim to cater the English lessons to what is relevant to the life of my students.


First meeting is free so that I can understand your language needs. If you would like to work with me or get more information, please be sure to provide a email so I can respond to your message.
Teacher Experience
I started teaching first in a music school to children and adults in 2010. I am currently teaching in a Montessori preschool as well as a language school where I teach adult public and conversation courses.
Lesson Style
labels.view_profile.teaching_materials
PDF File
Documents
Audio files
Presentation slides
labels.view_profile.materials.videos
Flashcard
Articles and news
Test templates and examples
Resume
Work Experience
2015 - 2016
A teacher of traditional chinese culture course in NSLI-Y Summer Program Beijing Normal University, Zhuhai
2014 - Present
Online/Offline Mandarin and Chinese Culture Teacher Private Online/Offline Teaching
2014 - Present
English Teacher for primary and middle school students Private
Education
2014 - 2018
Bachelor's - English
2014 - 2018
Bachelor's - Teaching Chinese to Speakers of Other Languages
Certificates
2016
Certificate of Completion Beijing Normal University 5th International Youth Leadership Program
2018
Teacher qualification certificate Ministry of Education of the People's Republic of China
Advantages
labels.frontend.auth.work_with
Beginners
Children
labels.general.level.teenages
Test Preparation
IELTS
TOEFL
Personal Tags
{{ rating.students.first_name }} {{rating.students.last_name}}
{{rating.created_at}}
{{rating.lessoncount}} Lessons, {{rating.language}}
{{rating.review}}
The Teacher Replied: {{rating.replies.reply}}