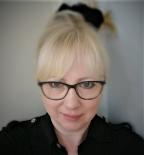 Online
Name
Ivana Pospisil
From
United States
Living In
Prague
Teaches
English
Experience
5 year/s
Experience with
Grammar
Rate
Responds in
in days
About Me
Dobrý den Vám všem! Nabízím online lekce!
Do you need help with your English? Are you one of those people who have been studying on and off for years with very little results? Making conversation is still difficult and understanding is even harder? Are you a beginner trying to decide what the best teaching method is? Or are you an advanced student with a need for an English conversation lesson or help with exam preparation? It´ll be my pleasure to guide you through the world of English! I'm a TEFL-certified teacher, who is ready to create lessons to fit your specific needs by using the ESA teaching method: Engage – Study –Activate. I have two nationalities; American and Czech. I have lived half of my life in the Czech Republic and the other half in the USA. Many of my Czech students appreciate the possibility of studying with a bilingual teacher. They see having someone - who can explain the learning material in their native tongue and at the same time, speaks English almost as good as a native speaker - as being an advantage. I have always found working with people rewarding. Seeing my students getting more confident, using the English language more efficiently, and communicating with ease is a great experience that I will always be looking forward to. If you are interested in my lessons or would like to get more information, please send me a message.
Teacher Experience
I have been teaching individual lessons in the Czech Republic for five years. I have also taught for several companies such as MATAMI S.R.O., EFIN SPOL. S. R.O., Global Blue Czech Republic, S.R.O., NEWPS.CZ S.R.O., and others.
Lesson Style
My experience acquired from four years of teaching individual classes is this; most of you (especially at the beginner and lower intermediate levels) often know a lot of words, and you have studied a lot of grammar, but you are failing to use it in conversation. A lot of you are still concentrating on the translation of individual words instead of the context of the learning material. I believe the ESA method is a very clever and fun way to address this problem. It emphasizes the ability to communicate the meaning of the message, instead of concentrating on grammatical perfection. ESA stands for Engage - Study - Activate. The engage stage is used to engage student's emotions, usually by using stories, pictures, or audio recordings. The study phase activities focus on information and how is the language constructed. In the activate stage, the exercises and activities are designed to get students to use the language as communicatively as possible. Being an ESL teacher, I also serve as a cultural bridge for students, linking a student's native culture with their new cultural experience in the United States. As such, I help students recognize the similarities between the two cultures.
labels.view_profile.teaching_materials
PDF File
Documents
Audio files
Presentation slides
labels.view_profile.materials.videos
Flashcard
Articles and news
Test templates and examples
Resume
Work Experience
2015 - 2016
A teacher of traditional chinese culture course in NSLI-Y Summer Program Beijing Normal University, Zhuhai
2014 - Present
Online/Offline Mandarin and Chinese Culture Teacher Private Online/Offline Teaching
2014 - Present
English Teacher for primary and middle school students Private
Education
2014 - 2018
Bachelor's - English
2014 - 2018
Bachelor's - Teaching Chinese to Speakers of Other Languages
Certificates
2016
Certificate of Completion Beijing Normal University 5th International Youth Leadership Program
2018
Teacher qualification certificate Ministry of Education of the People's Republic of China
Advantages
labels.frontend.auth.work_with
Beginners
Children
labels.general.level.teenages
Test Preparation
IELTS
TOEFL
Personal Tags
{{ rating.students.first_name }} {{rating.students.last_name}}
{{rating.created_at}}
{{rating.lessoncount}} Lessons, {{rating.language}}
{{rating.review}}
The Teacher Replied: {{rating.replies.reply}}