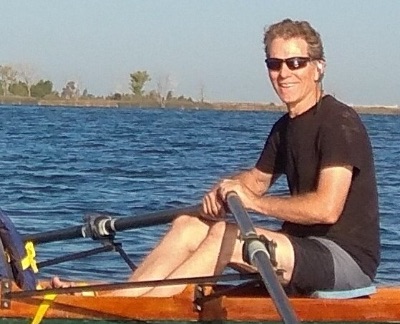 Online
Name
Steve Phillips
From
United States
Living In
Prague
Teaches
English
Experience
4 year/s
Experience with
Conversation
Rate
Responds in
within 24 hours
About Me
NOTE: I only have a few open spots in my schedule right now. These (in Prague time) are:

Tuesdays 9:15-10:15 and 17:15-18:15
Thursdays 12:00-13:00 and 16:45-17:45
Fridays 15:45-16:45 and 17:00-18:00


The secret to learning English is to have fun doing it. The best and fastest way to learn any language is to have interesting conversations with a native speaker. One of my students told me "I have had several native English speaking teachers. With you it is fun". With me you will relax and speak with more confidence.
Do you need to improve your English for business, travel, or school? I will help you, in a fun and casual way. We will focus our conversations on topics that are interesting and important to you, and you will see your skills growing quickly.
I am TEFL certified, I have been teaching English in Prague for more than three years, and I had ten years of teaching related experience in California. I was a business owner for over 20 years, and a librarian for seven years. I have had an adventurous, interesting, and unusual life, and I will enjoy talking with you about almost anything.
Everyone learns in a different way. We'll work together and find the best way for you.
Lessons are 400Kč/60 minutes, or 550Kč/90.
I want you to find the best teacher for your learning style, so I only charge 200Kč for the first 60 minute lesson. We can get to know each other a bit, and find out if we are a good match.
It's time to start learning and have fun doing it!
Teacher Experience
Lesson Style
labels.view_profile.teaching_materials
PDF File
Documents
Audio files
Presentation slides
labels.view_profile.materials.videos
Flashcard
Articles and news
Test templates and examples
Resume
Work Experience
2015 - 2016
A teacher of traditional chinese culture course in NSLI-Y Summer Program Beijing Normal University, Zhuhai
2014 - Present
Online/Offline Mandarin and Chinese Culture Teacher Private Online/Offline Teaching
2014 - Present
English Teacher for primary and middle school students Private
Education
2014 - 2018
Bachelor's - English
2014 - 2018
Bachelor's - Teaching Chinese to Speakers of Other Languages
Certificates
2016
Certificate of Completion Beijing Normal University 5th International Youth Leadership Program
2018
Teacher qualification certificate Ministry of Education of the People's Republic of China
Advantages
labels.frontend.auth.work_with
Beginners
Children
labels.general.level.teenages
Test Preparation
IELTS
TOEFL
Personal Tags
{{ rating.students.first_name }} {{rating.students.last_name}}
{{rating.created_at}}
{{rating.lessoncount}} Lessons, {{rating.language}}
{{rating.review}}
The Teacher Replied: {{rating.replies.reply}}