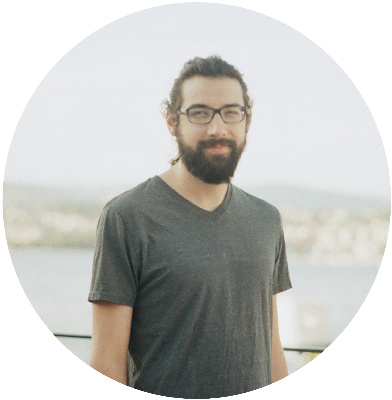 Online
Learn English in a fun and relaxed way!
Name
Ugljesa Janjic
From
United States
Living In
Prague
Teaches
English
Experience
1 year/s
Experience with
Beginners
Rate
Responds in
less than 6 hours
About Me
My first experience with English was having to learn it when I first moved to the US from Venezuela when I was 8 years old. I think that this showed the importance of taking English lessons but also using it in an everyday conversation. Going through the experience of learning a new language can be hard but I'm here to help!

Something about me is that I'm a very positive person; I have a smile on my face most of the time! I'm also very easy going. I love music, hiking, camping, sports, video games, food, culture... you name it! Anything is up for discussion.

I provide lessons shaped around you, your experience, and your interests. Whether you want to practice conversations, prepare for an interview, or improve your grammar, we can work together towards your goal!
Teacher Experience
I've taught Spanish and been a camp counselor for kids in the past.
I've also gotten my TEFL certificate through an online TEFL class. Because of COVID, I wasn't able to do it in person but I believe it was very beneficial to my teaching experience.
Lesson Style
Conversation, Grammar, Vocabulary, Interview preparation, Good time!
labels.view_profile.teaching_materials
PDF File
Documents
Audio files
Presentation slides
labels.view_profile.materials.videos
Flashcard
Articles and news
Test templates and examples
Resume
Work Experience
2015 - 2016
A teacher of traditional chinese culture course in NSLI-Y Summer Program Beijing Normal University, Zhuhai
2014 - Present
Online/Offline Mandarin and Chinese Culture Teacher Private Online/Offline Teaching
2014 - Present
English Teacher for primary and middle school students Private
Education
2014 - 2018
Bachelor's - English
2014 - 2018
Bachelor's - Teaching Chinese to Speakers of Other Languages
Certificates
2016
Certificate of Completion Beijing Normal University 5th International Youth Leadership Program
2018
Teacher qualification certificate Ministry of Education of the People's Republic of China
Advantages
labels.frontend.auth.work_with
Beginners
Children
labels.general.level.teenages
Test Preparation
IELTS
TOEFL
Personal Tags
{{ rating.students.first_name }} {{rating.students.last_name}}
{{rating.created_at}}
{{rating.lessoncount}} Lessons, {{rating.language}}
{{rating.review}}
The Teacher Replied: {{rating.replies.reply}}